Client_URBAN SCREEN_Media Art Nexus_UE Germany_ELBPHILHARMONIE Hamburg
Duration_02:15
Location_Singapore_NTU
Premiere_November 9th 2018
Softwares_SideFX Houdini_Cinema4D_Adobe After Effects
Specs_Media Wall_15 meters x 2 meters
RISE is an experimental art collaboration between Thamina Rastagar and Tobias Schneider for ELMAN, a creative art exchange between two distant urban media displays – the Elbphilharmonie Media Wall (Elphi) in Hamburg and the Media Art Nexus (MAN) at the Nanyang Technological University Singapore (NTU).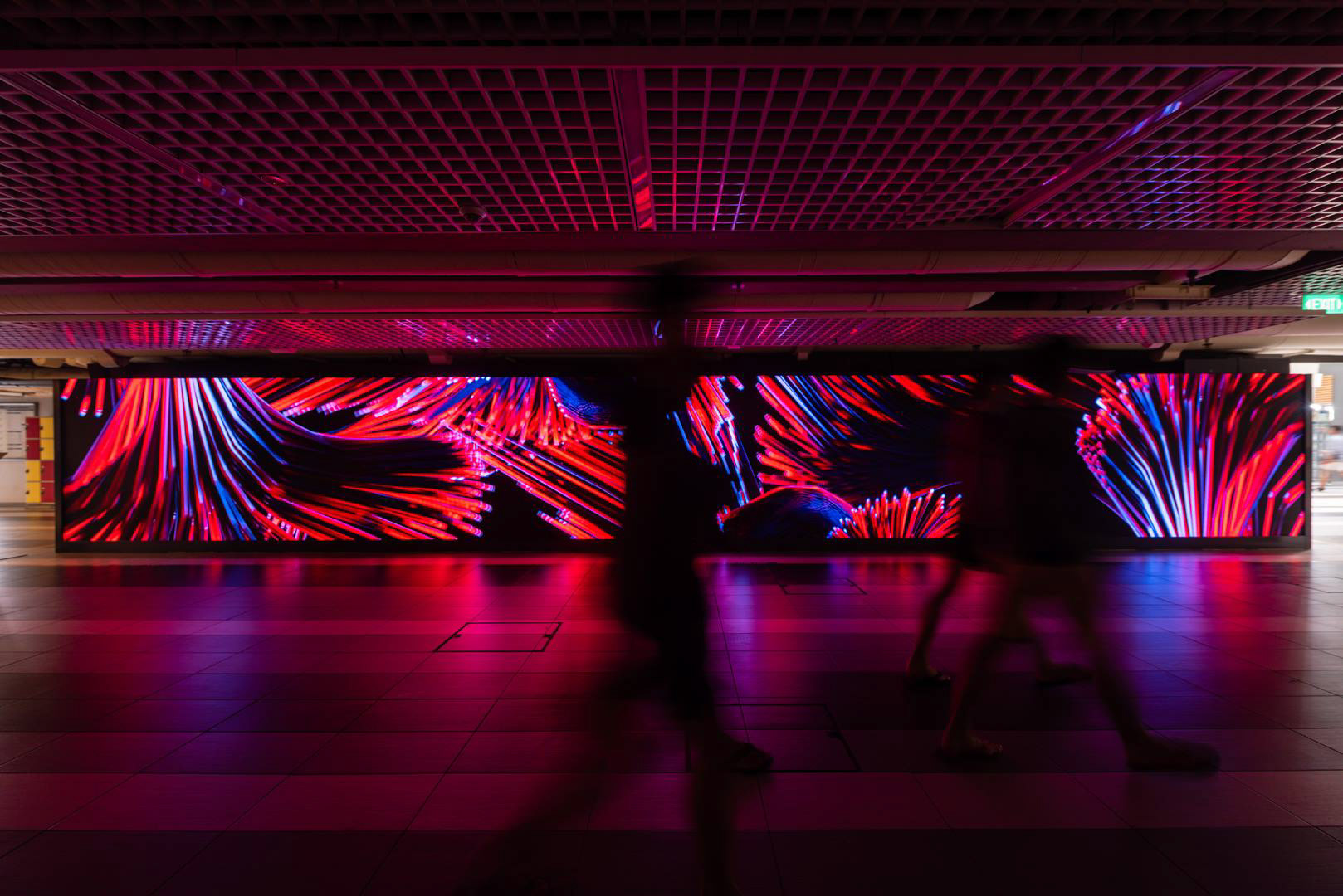 RISE shows the growth of 6 surreal 3D sculptures. The idea is to captivate an audience with short, eccentric, growing sculptures, as they pass by.
Only requiring a moment of their attention, we hope to engrave the evolution of our animations into their minds, as they move along.